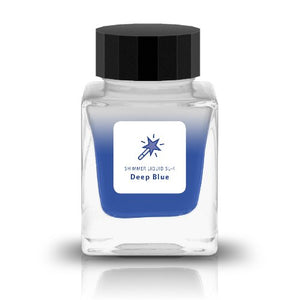 Tono & Lims SL-4 Deep Blue is a blue shimmer liquid which can be used to add shimmer to inks! SL-4 Deep Blue is in the Tono & Lims Producer Line of DIY mixable inks.
Tono & Lims is a Japanese brand whose inks are a collaboration with South Korean ink producer, Lim's Lab.
Note: Adding shimmer liquid to pigmented inks or inks with shimmer may increase the chances of clogging fountain pen feeds.
Volume: 30ml
Bottle Material: Glass
Shimmer Color: Violet

Mixable with other inks in the Producer Line