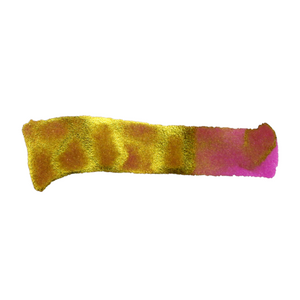 A 60ml bottle of Troublemaker Inks Adarna fountain pen ink. Adarna is a pink ink with gold sheen.
This curious bird from the fictional kingdom of Berbania is known for its vibrant plumage. Those unlucky to get hit by its droppings will turn into stone.
Troublemaker Inks are handmade in the Philippines.
Volume: 60ml
Bottle Material: Polypropylene
Color: Pink